21 Nov

Storytelling: "The Christmas Pine"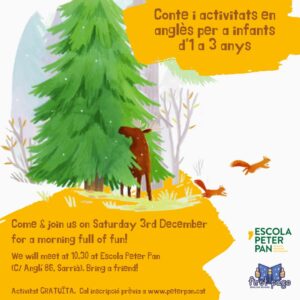 English workshops are back! We have organised a new storytelling morning for children from 1 to 3 years old on December 3rd .
Our friends from First Page School will tell us The Christmas Pine, by Julia Donaldson and Victoria Sandøy, and will prepare a very creative arts & crafts activity.
We would love to share this very special morning with you again. Do you want to bring a friend? 
Free activity. Please, register here, before November 30th.